The quality and timeliness of the inspection work and subsequent report were first-rate. The inspection revealed numerous important issues that the seller was unaware of that could have complicated the sale of the house if not caught early.
I have worked with Tim Rohrbeck and Royal Inspection Services for over 9 years. He is always punctual, honest, respectful and most importantly…very knowledgeable. He prides himself on staying up to speed with all of the new codes and guidelines. I would highly recommend Tim and Royal Inspection Services to anyone looking for a very thorough and comprehensive home inspection.
I highly recommend this company. Tim showed up on time, took his time inspecting everything, took lots of pictures and his report was very thorough and informative. It was very easy to set up an appointment. I like that Tim is certified and has many years of experience. I had called around for quotes and his is price is in line with market prices. I will definitely use him if I purchase another home and will definitely refer him to my friends.
Royal inspection services it exactly what you want when hiring a property inspector. Extremely knowledgeable, competitive pricing, well written reports, and if you want to follow the inspector during the inspection they enjoy explaining their findings along the way.
Very detailed thorough inspector and checked out crawl space under house and attic which is a lot of work and not all inspectors can fit in those but Tim does. Very clear detailed report with pictures better than other reports I have had in the past.
We highly recommend this company. Tim completed a mobile/manufactured home inspection for us. The report was well-written, concise, and received in less than 24 hours. He is friendly and personable, neat, organized, and thorough. He is quite knowledgeable and provided easily understood explanations. We'll definitely use his again and certainly recommend him to family and friends.
Tim was great. He was thorough and detailed. His report after was second to none and easily categorized items that need to be addressed. I would use Tim in the future.
I've used a total of four home inspectors in my life and Tim stands out as the best. I was impressed with the level of detail in the report and the level of care he took while he was inspecting the home.
I've been using Royal Inspection Services for the past 13 years. My Buyers and Sellers always enjoy the professionalism and detail report they receive from them. Tim is neither a deal maker or deal breaker, just provides valuable information for both my Buyers and Sellers in the transaction. Will absolutely continue to recommend & use Royal Inspection Services for all my client's needs.
Tim was a gentleman, being very kind and courteous to my husband and myself. We are senior citizens and never felt taken advantage of. We were very pleased with the report, the pictures and Tim's verbal explanations. It was a pleasure to work with him, we would certainly recommend Tim.
Tim is a consummate home inspection professional. He is always courteous, prompt, and thorough. His reports are precise and detailed and delivered in a timely fashion. I always feel assured that his services will contribute to my ability to perform my due diligence on behalf of my clients.
Tim came highly recommended by an appraiser friend of mine. I was NOT disappointed, just the opposite. Making the appointment was done efficiently. Tim showed up on time and got to work. I followed him around. He answered any questions I had, as well as adding many beneficial hints on how I could make problems right. He was thorough and informative. He is the BEST INSPECTOR to have on your side when you want to know the ins and outs of a house you are buying/selling. Everyone there that day commented on how professional and comprehensive Tim was.
I feel it is necessary to give my highest recommendation to Royal Inspection Services and Tim himself. As a Realtor for 12 years I have seen my fair share of contractors, agents, and inspectors. None of which I have done the kind of exceptional work Tim has demonstrated over the years. I recommend him almost exclusively to my clients and have never had one negative review from them. In fact, many of my clients have used his services numerous times over the years. If you are in need of a thorough, honest and accurate home inspection then I highly suggest calling Tim and Royal Inspection Services.
I have been in real estate for many years and always recommend Tim with Royal Inspection Services to my clients. Not only is he thorough in his assessment of a home, but he takes great pride in explaining his finding to his clients. His reports are concise and easy to understand with many pictures to provide proof of findings.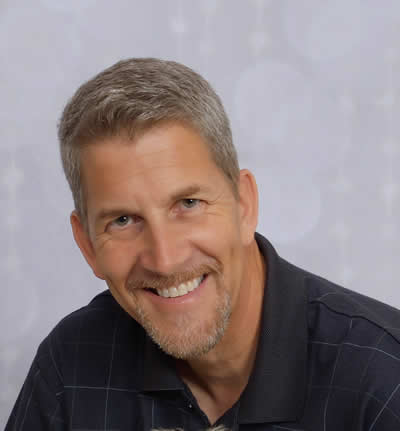 Tim Rohrbeck
Tim Rohrbeck of Royal Inspection Services has been performing home inspections since 2001 and is an Inspector Member of the California Real Estate Inspection Association "CREIA". The company has an A+ rating with the San Diego Better Business Bureau.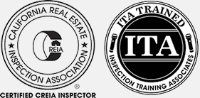 Call today to find out more or schedule an inspection